© 2023 NGK BERYLCO. All rights reserved.
> Chemical composition
> Mechanical testing
> Hardness testing
> Metallographic inspection
> Scanning Electronic Microscope (SEM)
> Bending formability
Metallurgical Laboratory
NGK BERYLCO France ensures any immediate and efficient technical assistance to your problem or development. We can achieve all required analysis and testing to offer you the best semi-finished product in conformance to your needs and specification.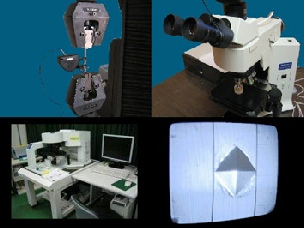 Our knowledge at your service....







Contact Us