© 2023 NGK BERYLCO. All rights reserved.
Quality Products and Services
NGK Berylco France is a certified company since 1992 which guarantee a total quality control, from the raw material to the final control delivery, in accordance to the standard demand or customer specific requirements.
One of our main objectives is your satisfaction.
The excellent quality of our semi-finished products ensures high productivity during processing at our customers. The high standard required of our products can be met thanks to the know-how and commitment of our employees, as well as our every day and continuous improvements.
NGK Berylco Quality Management system is based on 4 certifications: EN 9100, ISO 9001, ISO 14001 and ISO 45001. Holding those 3 approvals shows how deeply NGK Berylco is involved in meeting the needs of customers for any high technology applications.
Quality & Environment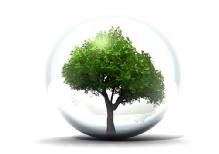 We have implemented management systems which include ISO 14001 and ISO 45001 approvals.
The company has joined a "safety & environment" club which gathers several local companies. Doing cross-audits with our local partners contributes to improve the safety & environmental policy of the company.



Quality Policy
Customer Satisfaction
Customer satisfaction is the key to our success in the face of worldwide competition. Our business activities focus on a close, partnership-oriented cooperation with our customers.
Quality Awareness
The achievement of superior quality plays a major role in our activities. Our committed workforce responds flexibly and quickly to our customers' requirements such as quality, service, delivery times and performance.
Continuous Improvement
Continuous improvement of all processes, the efficiency of the quality management system as well as future-orientated research developments are the basis for our competitiveness and ongoing success.
Quality and Environment Requirements for Suppliers
The downloadable document below sets out the requirements of NGK Berylco France expected from its suppliers regarding quality and environmental management, as well as Health and Safety at Work. In French and in English.