© 2023 NGK BERYLCO. All rights reserved.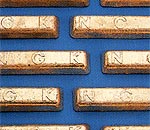 Improve die casting productivity with NGK Plunger Tips.
The copper beryllium foundry alloys (lingots, berlingots, and mother alloy to 4%) are primarily used to cast any parts of any shapes, in various type of moulds (rods, complex shapes, etc.) or only for transformation.


Beryllium copper alloys, which have a long history as the top performers among copper alloys, have key characteristics that make them especially suitable for advanced hot stamping dies.
NGK BERYLCO Special Products
Beryllium copper alloys offer such a unique range of mechanical and physical properties that they are frequently used in a variety of specialized applications.
The below products represent a few examples of such products manufactured by NGK Berylco
We have a long history of support and participation in fabricating various specialized products for transoceanic telecommunication systems, oil exploration, military, aerospace, and other fields.
For assistance in your special application, please contact us.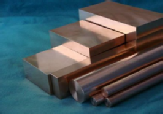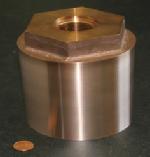 Contact Us